Inspired Hair Design specializes in creative hair coloring, fashion hair colors and corrective hair coloring services for men and women in Chicago's Wrigleyville neighborhood.
This is where "Inspired Hair Design" comes to life. Inspired Hair Design is a product of Gloria Moulopoulos who is a local Chicago hair coloring specialist.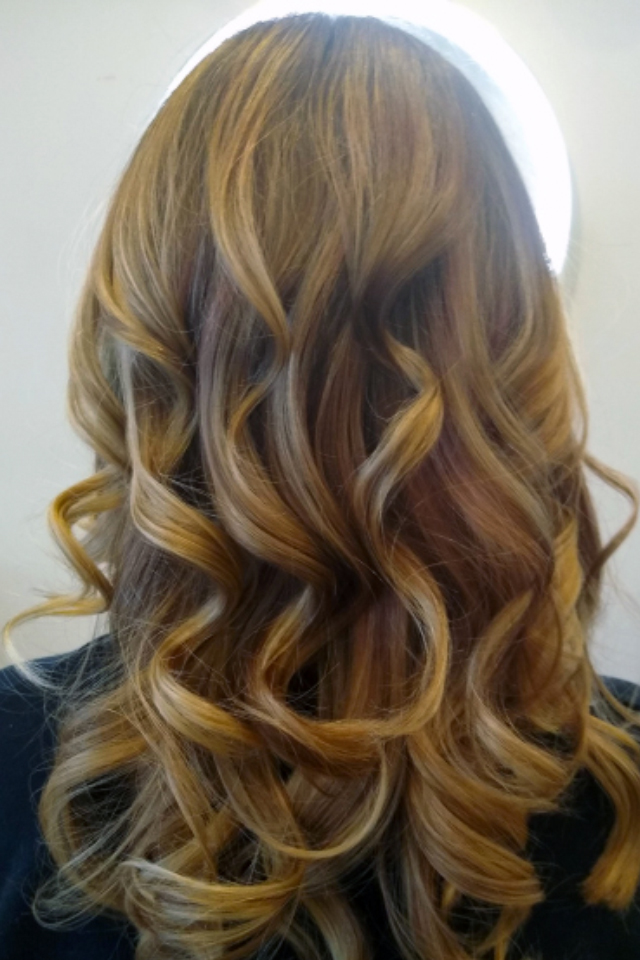 Gloria is capable of many artistic hair coloring techniques. The hair coloring technique she will implement for you, is dependent upon your objectives and/or "inspirations". Simply show Gloria a photo of your favorite celebrity, or a photo you might of seen on instagram or Pinterest, and she can then duplicate that hair style and color for you.
Inspired Hair Design can deliver all of today's popular hair coloring techniques including Balayage, Foilyage and Ombre. We can also perform single process color at the root, partial highlights or full highlights. Our custom coloring services including: root shading, color melting, reverse Balayage and corrective color services. Perhaps you attempted an out of the box hair color that did not produce the intended result. Gloria can help resolve any blunder, by devising a color formula that will fix the color catastrophe.
Gloria also provides partial highlights and full highlights for men. She also offers men's gray blending that will help you solve any natural patchy grey areas.
Whether Gloria is assisting you with your regular hair coloring maintenance, or helping you color your hair for a special occasion, Gloria offers professional hair coloring services that are truly inspiring!
If you are seeking a Chicago area hair stylist and hair colorist to assist you with creative hair coloring, fashion hair coloring, or corrective hair coloring service, then contact Gloria today to schedule your hair coloring appointment.